Here is is, mid-April, and I haven't blogged at all this month.
Quick update . . .
The last couple weeks have gone by quickly. The boys are 10 months old!!! Ethan and Emily are doing great. Ethan will be 8 in a couple weeks. Wow . . . where has the time gone???
The house is about 3 weeks from completion. You can't imagine how great it will be to finally move in. The kids are all excited about having all their stuff back in their own rooms!!!
The boys are teething like mad-men!!! I can't wait for those little teeth to come popping through. They have also decided that staying up with mommy is more fun than sleeping. I finally got them to sleep around 10pm tonight. What stinks is that after everyone is in bed is MY time. I get to watch my DVR'd programs, get on the computer, read a book . . . whatever. I guess the boys are wanting to join me . . . :) Only a few weeks, and they will be introduced to their cribs (at almost a year old!!)!!!! They are still in the original boxes . . . never unpacked . . . that should be fun!!!
Oh, and we had pics taken yesterday. Kevin and I didn't find anything to wear. So we decided to do just kids this time. We have another 1 hour session with this lady some time later. :) Hopefully we'll get some shots of all of us then . . .
Pics
Here's one of my favorites!!!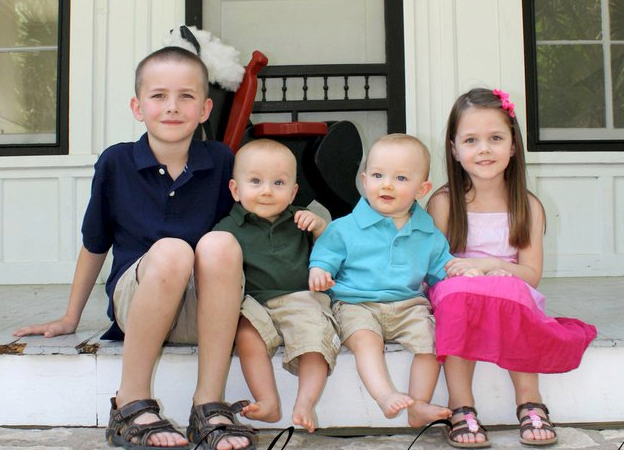 Kevin's dad is having some medical issues. So he really needs extra prayers.